PURUM KRAFT group represents leading Czech companies from various sectors of the environmental services and creates complex solutions for our customers.
We deliver comprehensive services by integrated and flexible approach of our professional teams. All our companies work as a solid and stable partner for a sustainable and cleaner world in all aspects.
AQUATEST - Czech environmental services leader
AQUATEST - leader in sanitation, hydrogeology, logging, hydrology, water management and laboratory services
AQUATEST - leader in waste management solutions including waste recovery and recycling technologies
AQUATEST supports the quality of its services by own R&D in cooperation with leading research experts and institutions.

AQUATEST provides:
complex survey and remediation, comprehensive solutions to all environmental burdens, revitalization of the contaminated areas
services in the fields of geology, hydrogeology, engineering geology, hydrology and environmental protection
well logging and comprehensive logging measurement
water management projects
waste management services, waste recycling including waste energetical utilization
demolition and construction work including the supply of complex technological units
laboratory services and analysis, including all spectrum sampling
environmental audits and due diligence expertise
projects in the field of science, research and development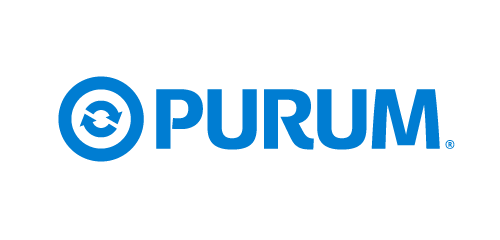 Purum company provides comprehensive waste management services. Purum delivers complex waste management services and is fully ready to deal with all kind of waste. Purum specializes in processing of legislative activities in the area of waste.

Purum provides following services:
comprehensive waste management, outsourcing of waste or water management
ecological handling, recycling, utilization and disposal of solid and liquid wastes
recycling of all types of waste and secondary raw materials
water and sewage water infrastructure, water supply and sanitation
related specialized transport services including ADR
cleaning groundwater and wastewater collectors and storage containers
facility management
training, certification in waste management
consultancy, advice, expert support, waste management studies, environmental audits
ÚVR Mníšek pod Brdy 600
252 10 Mníšek pod Brdy
Czech Republic
Tel.: +420 318 592 671
Email:
info@purum.cz
www.purum.cz
IČO: 62414402
DIČ: CZ62414402

SG Geotechnika is the Czech largest geotechnical company with experience since 1926. SG Geotechnika is leading Czech company in all geological issues as the best practice example of innovative and high-end mainly in underground construction, transport construction, hydro engineering, civil construction, industrial structure engineering, power industry including all types of power plants, environment, foundation eengineering.

SG Geotechnika offers comprehensive services in the area of:
geotechnics and geotechnical design and monitoring
engineering geology
hydrogeology
soil mechanics
rock mechanics
laboratory of geomechanics
foundation of buildings, design of geotechnical constructions, building passports including construction supervision
engineering seismology
geophysics including aaccredited tests and measurements, laboratory services and sampling
numerical modelling
laser scanning
aerial work, drone digital photogrammetry
rehabilitation of rock walls
building dynamics
engineering geodesy
mining engineering
environmental audits, engineering and ecological risks management
IPPC, EMS, EIA, environmental consulting and advisory services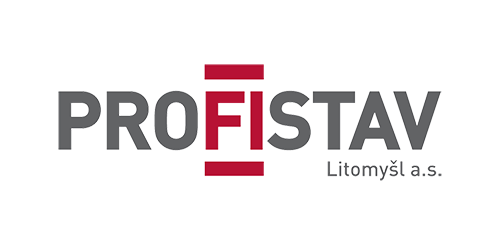 Construction company PROFISTAV Litomyšl is the specialist in industrial, water and agricultural construction, reconstruction of buildings and historical monuments and buildings.
The company's specialty is the offer of stone products, windows and doors of the highest quality. The company's construction and building services include:
engineering structures, water management and traffic structures incl. main transport infrastructure networks
ecological constructions
industrial and agricultural buildings
recycling and sorting of building materials and demolition works
apartment and ecological housing construction
reconstruction of buildings and monuments
civic amenities sites and household waste recycling centres
civic infrastructure incl. hospitals, schools, university campuses, gyms and sports facilities
PROFITTAV LITOMYŠL provides further products and services:
mining, sale and cutting of best quality opaque stone
photovoltaic power plant operation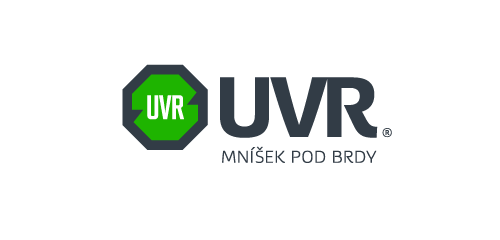 There are two main sites of the company of UVR Mníšek pod Brdy operations. The first one is UVR Technology Park in Mníšek pod Brdy (Central Bohemia) and the second one is Lignit Mine in Hodonín (Southern Moravia). Company provides activities of the training center of the group including the PURUM KRAFT Academy.

In addition to comprehensive management, both development sites, UVR offers a vast range of services:
lease of administrative premises, warehouses, operating halls, meeting and training rooms
facility management - all services (energy distribution, water management, building security, cleaning, maintenance, waste disposal)
management of the lignite mine and provision of activities related to mining (geological exploration, exploration of mineral deposits, setting up and maintenance of mine works)
education, training and courses at the UVR Training Center in Mníšek pod Brdy and Hodonín including meetings, incentives, conferences and events services
sales of electricity
management of photovoltaic power plants
ÚVR Mníšek pod Brdy 600
252 10 Mníšek pod Brdy
Czech Republic
Tel.: +420 318 592 671
Email:
uvr@uvr.cz
www.uvr.cz
IČO: 45147477
DIČ: CZ45147477

Combined road and rail transport of hazardous substances and waste with the innovative logistics technology - combined transport using special transport containers.
tank transport and combined multimodal tank container transport
sale, transport, distribution and storage of chemicals, including transport of corrosive substances by modern rubberized tanks
comprehensive logistics services for hazardous substances
transport of all dangerous substances including full solution of liquid waste removal, hazardous materials and water, wastewater services and sewage cleaning
comprehensive solution of raw materials and waste by a single and fully equipped company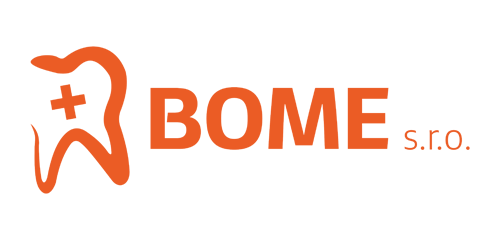 As far as mercury and related materials are concerned, BOME is the best ecological partner for all needs. Company provides processing of mercury contamination and all kinds of mercury-containing waste. BOME gradually developed into the largest producer and supplier of mercury, especially mercury of the highest achievable purity (99.9995%), in the Czech Republic. Most mercury is exported abroad.
Manufacturers in the chemical industry (catalysis) belong to most significant mercury consumers produced by BOME s.r.o. For the needs of dentistry, BOME s.r.o. began the production of special mercury doses of various weights used in the manufacture of amalgam capsules. This high-end provides an accurate dosing ratio to protect the health of the patient.
BOME team is ready to deliver an appropriate solution of mercury anytime and anywhere.
V jezírku 544
252 43 Průhonice
Czech Republic
Tel.: +420 267 750 010
Email:
info@bome.cz
www.bome.cz
IČO: 47217201
DIČ: CZ47217201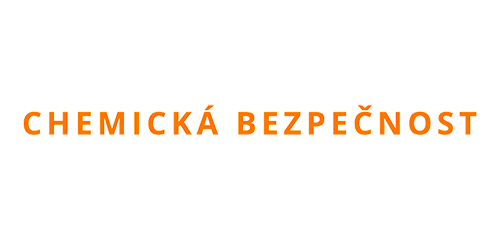 Chemická bezpečnost (Chemical Security) is the Czech market leader in recycling and processing of gas cylinders and offers the following services:
environmental training, administration and waste law
contamination and remediation research
engineering activities in the field of environmental protection, operation of the hazardous waste store
industrial cleaning work, demolition, demolition and liquidation work
assessment of the technological process with regard to the generation of waste products
measurement and assessment (certification) of storage tanks, reservoirs and reservoirs in terms of permeability and leakage to the environment
Nábřeží SPB, 457/30
708 00 Ostrava - Poruba
Czech Republic
Tel.: +420 596 915 060
Email:
chb@chb.cz
www.chb.cz
IČO: 25890069
IČZUJ: 554821

The joint venture of AQUATEST and REC GROUP. Biosolid operates one of the largest and most modern decontamination centers for soils and sludges contaminated mainly by petroleum substances using a biological way, by the so-called biodegradation. The facility was built as a brand new investment of the PURUM KRAFT and REC GROUP Holdings, which combined their strengths, contacts and experience for that purpose.
During its lifetime, Biosolid company decontaminated more than 1 million tonnes of hazardous waste - especially contaminated soils. Biosolid performed these works as a subcontractor in very important redevelopment projects, including the rehabilitation of the most complicated industrial contamination projects.
Biosolid, s.r.o.
Kostelanská 2128
68603 Staré Město
Czech Republic
IČO: 26136830
DIČ: CZ26136830

PURUM KRAFT provides primarily know-how, ADR transport and health-care supply suitable for decontamination in this project. The steam rotary autoclave is the main technology used.
This facility works on the principle of sterilization (such as medical instruments). The waste is completely decontaminated with hot steam at the appropriate temperature, each process has a prescribed decontamination period so that all harmful organisms are killed by hot steam. All possible infectivity is ultimately eliminated. Finally, sterilized, non-infectious waste is topped up and can be further used as an alternative fuel in cement plants.
EKOPUR s.r.o.
Dobřejovice 97
37341 Hosín
Czech Republic
IČO: 26106612
DIČ: CZ26106612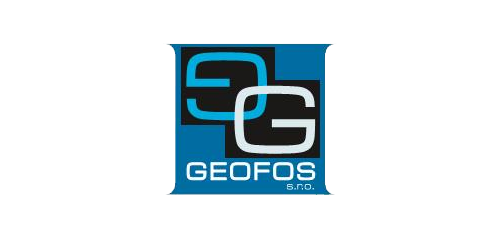 The Slovak leader in the field of engineering geology and geotechnics, especially in the field of geotechnics for underground constructions.

GEOFOS company offers:
complex engineering geological, geotechnical and hydrogeological surveys
environment geological surveys
engineering geology and geotechnics field measurements
environmental monitoring
geotechnical, hydrogeological and hydrogeochemical monitoring
remediation of the geological environment and ecological burdens
Environmental Impact Assessment (EIA) of buildings, activities and technologies
expert research, studies and consultancy in the field of engineering geology, hydrogeology, geotechnics and the environment
geotechnical and geological surveillance of buildings and documentation during and post construction
analysis of embankments and slits
slope deformations remediation redevelopment surveys and engineering projects
Joint venture of PURUM KRAFT and INTERPORT groups. INTERPORT CARGO is a provider of efficient, reliable, secure and comprehensive logistic solutions. Its customers benefit from company's top quality and reliability, regardless of the task, complexity or market volatility.

INTERPORT CARGO provides:
design and implementation of innovative logistic solutions and freight transportation
logistic support and project planning
customized turnkey industry solutions to individual customer´s needs
supply chain optimisation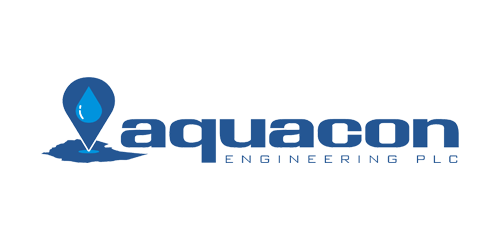 Ethiopian consulting and engineering company established by a decision of partners in 2014. AQUACON ENGINEERING is registered with Ethiopian Investment Agency, Ministry of Trade and Industry and Ministry of Water Resources, Irrigation and Energy and Ethiopian Revenues and the Customs Agency.

AQUACON ENGINEERING provides following services:
water resources investigation and management
water works design
irrigation
geological and engineering geology investigation
geophysical measurements
geophysical well logging
waste recycling and solid waste management
wastewater treatment technologies design and operation
remediation of contaminated water and soil
remedial investigation and supervision of remedial projects
environmental consultancy
social economic consultancy and risk assessment
research and training
research and development (R&D)
training and transfer of know-how
Tsehay Complex, District 14, Bole Sub-City,
Addis Ababa, Ethiopia, P.O. Box 46230
Mr. Zenaw Tessema
Tel.: +251 (0)933191051
Email:
zenawt@yahoo.com
Mr. Jiri Sima
Tel.: +251 (0)941962358
Tel.: +420 603 198 123
Email:
sima@yahoo.com
www.aquacon.info